My name is Dale Hermiller (a proud grandparent) and I own a small dealership in the Detroit area where the largest concentration of off-lease cars exist due to auto company employee leases.
We do not have the large overhead that a new car dealership has and we pass the SAVINGS on to YOU!
Buying a car online was unthinkable 5 years ago but in today's digital age anything seems possible.
There are other car buying services available today like CARVANA and VROOM and I encourage you to compare our prices against anyone due to our LOW OVERHEAD and full Transparency
TRUST is ESSENTIAL to make this process work and we earn that TRUST with every CUSTOMER with our PERSONALIZED Service
Off-lease used cars are flooding market, pushing prices down
SAVE THOUSANDS on a 2-yr Old Low Mileage One Owner Lease Turn-In
Eliminate the $5,000 Mark up at most new car dealerships
We charge a straight 6% Admin Fee
3-Day Money Back Guarantee
Order the exact 2 yr old off-lease vehicle including equipment and color that you want
We arrange financing and prepare all title and state documents and can deliver within 48 hrs
We will deliver right to your home or office
100's of models to choose from..
WHAT HAVE YOU GOT TO LOSE?? Call 248-840-6586 for more Details
EXAMPLES - 100's of Models to Choose From
FORD CREDIT 31,759 mi Bid: $27,800 (0)
GM Financial Miles 28,987 MSRP: $41,415 Bid $26,200
AUDI FINANCIAL SERVICES
37,177 mi Bid: $27,600 (0)
FORD CREDIT
24,790 mi Bid: $26,000 (0)
25,876 mi Bid: $30,900 (0)
JPMORGAN CHASE BANK, N.A. 7,583 mi Bid: $33,800 (0)
This is literally like having access to a "USED CAR FACTORY"
Low Miles! 3-Day Money Back Guarantee You Pay the "BID" price plus Auction and Admin Fees
Let us know what you are LOOKING for and let us go to work for YOU!!!
We are associated with over 20 Banks and would be glad to arrange your financing needs
Door-to-Door Delivery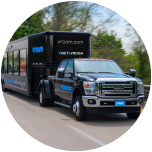 We'll deliver your car anywhere you want
Save 20% on Average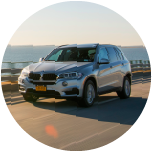 We sell direct, so our cars are priced well below the market average.
Free 3-Day Returns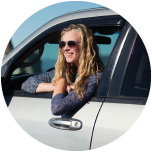 If you're not satisfied, we'll refund 100% of your money and even pick up the car.
https://www.youtube.com/watch?v=tLWmK_VTz6g
Click Here for More Information
GRAND KIDS are the BEST!!!